The Canadian Fair Trade Network (CFTN), is a federally registered, non-profit organization. The organization is registered under and adheres to policies laid out in the Canadian Not-for-profit Act (NFP). We operate with an active Board of Directors, Executive Director plus working team and an Advisory Council. The organization allows for a maximum of 12 directors, where 9 positions are held for regional representatives. Of those 9 positions, 7 are reserved for representatives from the 7 regions: BC & YT, AB & NT, SK, MB & NU, ON, QC, Atlantic Canada. The other two regional seats are filled based on number of votes, where any region may have a maximum of 3 seats.
The Additional 3 seats (outside of the 9 regional) are held for additional elected regional or non-regional directors, and/or strategic skill based appointments. Only elected directors can be appointed to positions of office. Those with the direct interest in the selling or certifying of Fair Trade products will be ineligible to run for positions on the board. The Board meets via teleconference each month, plus twice annually at the Annual General Meeting and the mid-year point.
Board Members:
Erin Bird (President) (AB & NT)
Erin Bird, a civil engineer who works for the City of Calgary, has been involved with Engineers Without Borders and the Fair Trade Calgary group since 2011. Over that time, she has been active in organizing various events for World Fair Trade Day and other fair trade awareness events in Calgary. Erin is currently leading the Fair Trade Calgary campaign committee to make Calgary a Fair Trade Town. Besides engineering and fair trade, Erin enjoys reading, cooking, and outdoor activities.
Re-elected March 12th, 2020 (2-year term) | Board member since: February 20th, 2016
---
Kenneth Boddy (Vice-President) (ON)
Kenneth currently works at Results Canada and is completing a Masters in International Affairs and African Studies. Kenneth began to be involved with fair trade in 2012 when he joined the Engineers Without Borders chapter at Carleton University. For him, fair trade offered a truly unique opportunity to work on an issue that truly sought to empower people around the world. In 2013, Kenneth founded Fair Trade Carleton University and worked with the community and school administration to make Carleton a Fair Trade Campus. In the coming years, Kenneth is interested in how he can blend a background in public policy with his passion for the goals of the fair trade movement.
Re-elected March 12th, 2020 (2-year term) Board member since: March 1st, 2018 
---
Lori Farley (Secretary) (AB & NT)
As a connector and collaborator, Lori regards the economy as servant to humanity. She encourages and enhances disruptive and innovative ideas, and promotes next practices that activate, amplify and champion cross-sector social innovation, and socio-economic development. Lori operates at the intersection of five pillars: Community Development, Arts, Disability & Inclusion, Education & Entrepreneurship, and Technology. Lori spent over 15 years as a professional bridging gaps between mindsets of non-profit and corporations. She worked with over 50 boards of societies and professional associations across numerous industries, locally and nationally. In 2015, she co-founded INTONOVUS Canada and Impact Calgary to focus on Business Model Innovation embedding social and environmental priorities into businesses as they develop. Harnessing leading edge technologies, and strongly sustainable business tools and methodologies creates a world where enterprises excel because humans flourish and nature thrives.
Elected September 21st, 2021 (2-year term) | Board member since: September 21st, 2021
---
Brett McMillan (Treasurer) (Director at-large)
Originally from Treaty 6 Territory, Brett McMillan has worked in sustainable development and youth engagement with audiences across Canada for 10+ years. Brett's long term career goals orbit around teaching and youth engagement. When he's not talking about the Sustainable Development Goals, you can either find Brett hiking in the mountains, tending his balcony garden, or playing Dungeons & Dragons.
Appointed March 15th, 2022 (up for election at AGM) | Board member since: March 15th, 2022
---
Daphna Lewinshtein (ON)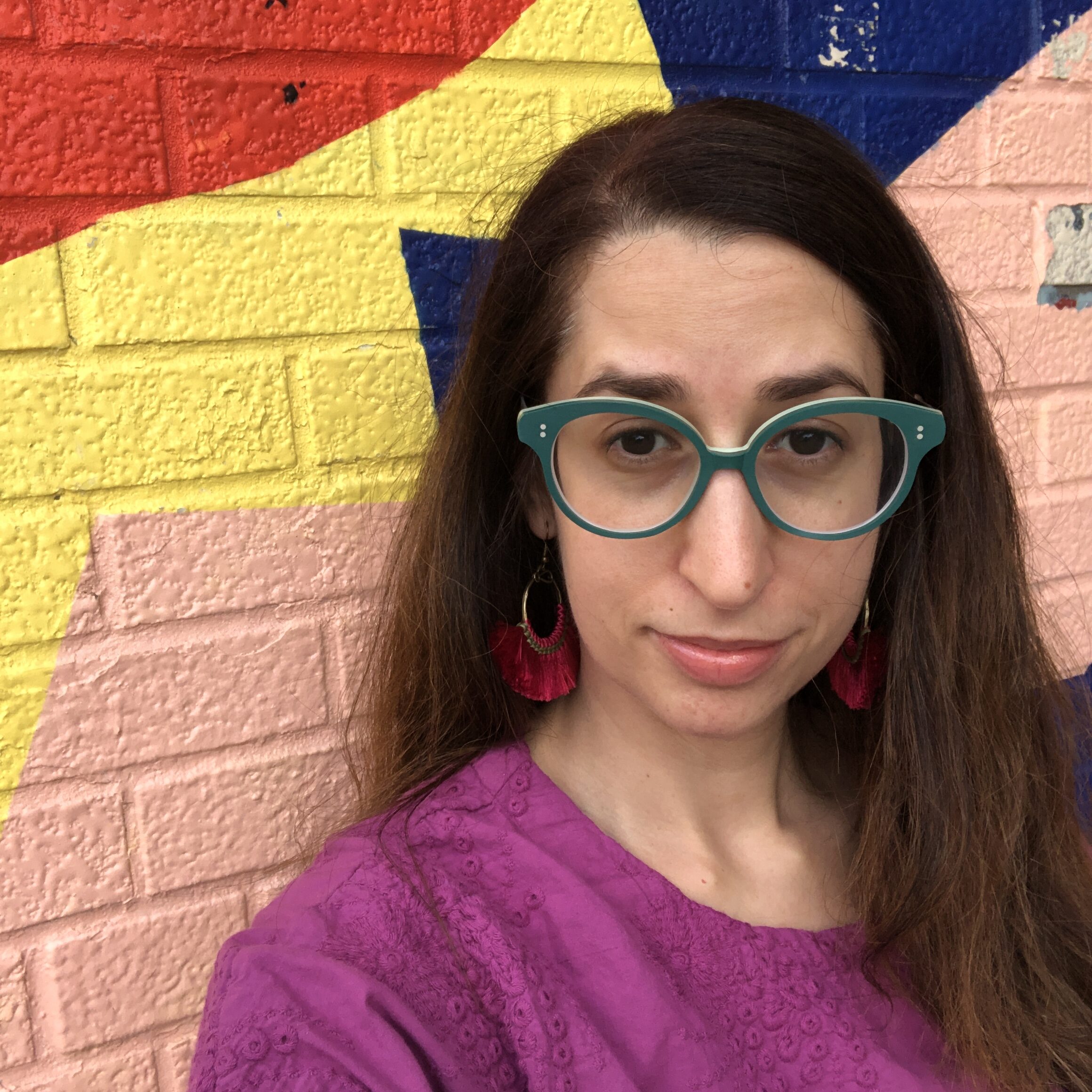 Daphna has been involved with ethical sourcing and fair trade for over eight years. She is the director of Craft Talk, an artisan accelerator and design consultancy, which promotes fair and transparent labour practices for artisans & craft producers. Daphna also co-founded Sustainable Connections Toronto, a monthly event series to help educate and build community around ethical fashion, fair trade, and sustainability practices. She's a Fair Trade Toronto committee member, NYC Fair Trade Coalition member and the Fashion Revolution Toronto coordinator. She has extensive experience in artisan fashion and home goods. Current and past projects involve work with Rana Plaza survivors in Bangladesh, cruelty-free silk weavers in India, and hand-woven hat weavers in Colombia. From connecting new Americans, and their traditional handiwork skills, with fashion designers; to an all women-run Startup artisan tour and cooperative store with indigenous women artisans in Myanmar.
Elected March 12th, 2020 (2-year term) | Board member since: March 12th, 2020
---
Kalin MacDonald (MB & NU)
Kalin works at Multi-Material Stewardship Manitoba, working on recycling programs around the province of Manitoba. He previously worked as Sustainability Specialist for MCIC, acting as a representative for all things Fair Trade. He holds two degrees from the University of Manitoba in Environmental Studies and Psychology. Previously, Kalin spent 5 years at The Forks where he was integral in several waste reduction initiatives including a Market-wide compost program and the implementation of a centralized dishwasher. His interest in Fair Trade was sparked during a visit to Fair Trade farms in Dominican Republic. A member of the Fair Trade Winnipeg committee, he looks forward to building connections nationally and growing the movement.
Elected September 21st, 2021 (2-year term) | Board member since: September 21st, 2021
---
Service Opare (AB & NT)
Service Opare studied at universities in Ghana, Norway and Netherlands before completing his doctoral study at the University of Calgary in 2009. Whilst working with the Ghana branch of a US-based NGO (The Hunger Project), he promoted vegetable export crop program with the support of Netherlands-based Centre for the Promotion of Imports from Developing Countries (CBI). Between 2014 and 2020, Service worked with Nunavut Bureau of Statistics both as Manager for Evaluation and Acting Director of Statistics during which he worked on the first-ever Nunavut Business Survey. The survey assessed marketing, pricing and other challenges confronting art, print and craft makers as well as other small scale producers which re-kindled Service's interest in the Fair Trade Movement.
Elected March 12th, 2020 (2-year term) | Board member since: March 12th, 2020
---
Past Directors:
Keslyn Ayow James (Atlantic Canada)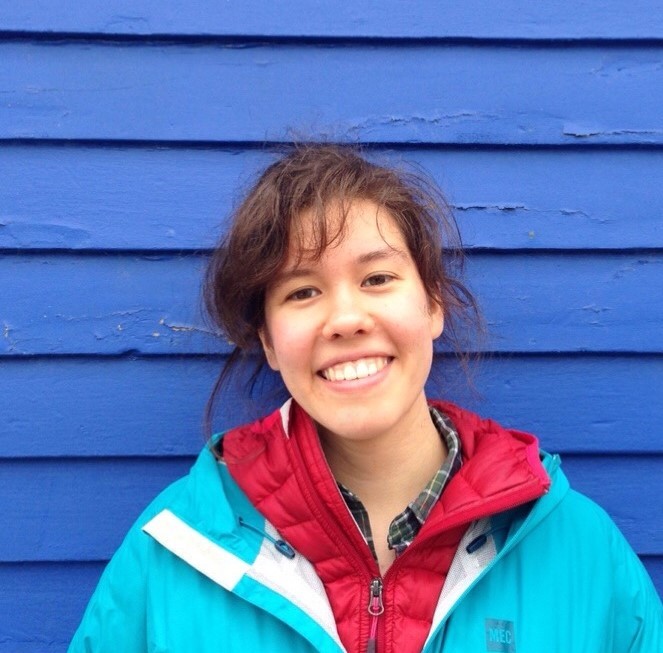 Keslyn is a recent graduate of the Environmental Engineering program at Dalhousie University and has been involved with the CFTN since 2016. She is primarily based in Atlantic Canada and is keen to further develop awareness of Fair Trade locally and across the country. She is always happy to share in conversations about food justice, and the importance of where food, textiles and crafts come from, how they are made, and who benefits. Over the past 5 years, she has watched the movement grow, and she hopes to continue to use the ideas behind Fair Trade to improve Canadians' connection to their food and the lives of small-scale producers.
Served from February 26th, 2017 through August 16th, 2022
---
Annaliese Beck-McKenzie (SK)
Annaliese is finishing her third year of biology at the University of Regina (U of R). Outside of school, she enjoys volunteering with the U of R Engineers Without Borders chapter; since the fall of 2018, she has been a Fair Trade Venture Co-lead. Annaliese also volunteers in the Regina General Hospital pediatric ward as a Child Life Mentor, at Student Energy in Action for Regina Community Health, at Marian Chateau Retirement Residence, and with a student-led gardening group called "You Should Garden". She currently works as a Multifaith Project Coordinator at Luther College and as a grader for a philosophy course. In her spare time, she loves to spend time with her family and friends, cook, run, sing, travel, and make art. In the future, she hopes to work as a pediatrician to promote health and prevent disease in individuals and communities.
Served from March 12th, 2020  through September 21st, 2021
---
Emanuel Lukawiecki (ON)
Emanuel has been involved in the fair trade movement since 2017 when he visited Costa Rica as a volunteer and participated in the development of fair trade coffee farms. Emanuel is a member of Fair Trade Ottawa Équitable (FTOÉ) and the leader of the environment committee at his high school working towards getting the first Fair Trade School designation in Ottawa.
Served February 28th, 2019 through September 21st, 2021
---
Giada Simone (QC)
Giada Simone has been living in Quebec for 5 years. She moved to Montreal from Italy to work as an intern at the Italian Chamber of Commerce. She holds a double degree in Marketing Management and International Business from Bocconi University and Queen's University. Since 2016, she has been working as a marketing coordinator at Tootsi Impex, a Montreal-based food distributor. She contributed to make the company become a designated Fair Trade workplace in 2017 and a Fairtrade licensee last month. Passionate about trade justice and human rights, Giada has always been very involved in the local community, in Italy as well as in Montreal. Since she joined the Fair Trade Ambassador program in 2016, she has organized several Fair Trade designated events, in-store Fairtrade chocolate tastings, workshops and public conferences on fair trade in schools and universities. She received the Fair Trade All-Star award in 2019 and is an active member of the managing board of the Association Québécoise du Commerce Équitable.
Served March 12th, 2020 through September 21st, 2021
---
Madison Cote (AB & NT)
Madison currently works in marketing and business development and holds a degree in Political Science from Carleton University as well as a diploma in Asia Pacific Management from MacEwan University. Madison began to be involved with Fairtrade in 2015 when she worked for MacEwan University at the time they were applying for designation. For Madison, Fairtrade was love at first sight and after learning more about it while working in various roles at post-secondary campuses around Alberta, there was no going back. In 2019, Madison and her peers received the honour of Fair Trade Campus of Year with the University of Calgary as well as being one of the runners-up for Fair Trade Ambassador of the Year. Madison is thrilled to join the board and looks forward to sharing her love of the movement with her hometown of Edmonton.
Served May 6th, 2020 through September 21st, 2021
---
Eric St Pierre (Vice President) (QC)
Éric is a professional photojournalist who has specialized in fair trade since 1996. He has visited 20 countries and has documented 15 different fair trade products. He has presented four major photo exhibits and published three books of photographs on fair trade. A speaker and specialist in fair trade, Éric is a founding member of the Association québécoise du commerce équitable. In 2013–2014, Éric and his family spent 18 months living in Burkina Faso, where Éric volunteered for the Centre for International Studies and Cooperation (CECI), doing communication and marketing work with national organizations of the rice industry. Eric now works for Oxfam-Québec.
Served again: January 16th, 2015 through September 21st, 2021
(Originally served from July 16th, 2012 through January 11th, 2013)
---
Larissa Kanhai (MB & NU)
Larissa Kanhai works in the Civil Service Commission for the Government of Manitoba and is completing her MBA at the Asper School of Business in Sustainability and Public Administration.  With a B.A. Hons in International Development and a non-profit background in ecumenical justice, Larissa has embraced Fair Trade as the ultimate means to "think global, act local".  She has worked with MCIC in fairtrade outreach, been a CFTN member since 2012, organized and participated in countless fair trade events (ever heard of a fair trade carrot mob?!), is past-chair of the volunteer Community Sub-Committee for Fair trade Winnipeg, and was proud to be involved in Winnipeg's 2017 designation as Canada's 25th fair trade town.  The most impactful experience in the movement for her has been participation in the inaugural fair trade exposure tour to Peru in 2016.  She aspires to teach her 3 children how to be global citizens, including their responsibility to "vote with your dollar" and how to live justice in action
Served February 28th, 2019 through July 16th, 2021 
---
Mireille Saurette (MB & NU)
After returning from living in Rwanda for six years, I have chosen to participate in social, environmental and fair trade activities in Brandon, MB. I am a member of the City of Brandon Environment committee and joined the Marquis Project in 2012 and spearheaded the City of Brandon Fair Trade Steering Committee in 2013. The City of Brandon was officially declared Manitoba's second Fair Trade Town on May 22nd 2014. I work in student services at Assiniboine Community College. Other passions include mindfulness, yoga, gardening, getting out in nature, traveling and spending time with our cat Mister-e.
Served September 30th, 2018 through March 12th, 2020
---
Rita Steele (BC & YT)
Rita Steele is currently serving as the Executive Director for Fair Trade Vancouver. She is also the founder and director of the Rural Roots Ghana Scholarship (a program for children of fair trade cocoa farmers in New Koforidua, Africa's First Fair Trade Town). She first got involved in the fair trade movement 3.5 years ago as a volunteer with Fair Trade Vancouver and has continued to incorporate fair trade into her life and studies at the University of British Columbia ever since. Her primary academic focus, Ethics and Sustainability in Global Supply Chains,  has taken her through 3 universities and 4 major research/self-directed projects in 5 different countries. Now, in her final year of her dual BSc. Global Resource Systems, Masters in Management (MIM) program, she has joined the CFTN board in order to work towards expanding and improving communications and networks between fair trade stakeholders in Canada.
Served July 12th, 2017 through March 12th, 2020
---
Bev Toews (AB & NT)
Bev Toews is an Educational Assistant at Olds High School in Olds Alberta. She is currently the chairperson of the Fair Trade Olds committee and has been involved in the fair trade movement for about 30 years. She started her journey after reading about producers and their products in a Ten Thousand Villages cookbook she received as a wedding gift. Since then she has been actively involved in sourcing and purchasing fair trade and other ethically sourced products for her and her family, and sharing her knowledge with the many people she comes in contact with. During a recent trip to Mexico with her husband, Bev visited a Fairtrade coffee bodega in Chiapas, Mexico.
Served January 10th, 2014 through March 12th, 2020
---
Eileen Chen (ON)
A recent grad of Environmental Science at the University of Windsor, Eileen lives Fair Trade one cup of coffee at a time! She is currently enrolled in Environmental Management and Assessment at Niagara College. Eileen first became involved with the Fair Trade movement when she joined Engineers without Borders at her alma mater. When Fair Trade gained its own club, she worked closely with the rest of the team on acquiring Fair Trade designation for UWindsor. She now strives to do the same for Niagara College.
Served March 1st, 2018 through March 12th, 2020
---
Tabatha Sander (SK)
Tabatha is currently in her second year of psychology at the University of Regina. My passion for fair trade started a few years ago when I educated myself on the importance of ethical consumption. Since then, I have tried my best to live in a way that promotes an ethical lifestyle, and I now would like to bring that passion into the community. In the past year I have reached out and joined the engineers without borders chapter team at the U of R, and chatted with the current board director about future plans at the university. Although the Student's Union at the University of Regina is now a designated fair trade workplace, there is still much work to be done on and off campus. I look forward to be a part of the on-going process of making the U of R a fair trade campus, to learn more, and also share my knowledge with others!
Served from March 1st, 2018 through March 12th, 2020
---
Fouzia Bazid (QC)
Graduated in International Studies and a undergraduate in Public and International Affairs, Fouzia is passionate about social justice and sustainable development. Her vocation was realized at the beginning of her studies when she committed herself to the promotion of human rights with Amnesty International Canada Francophone and Canadians for Justice and Peace in the Middle East. She then joined the World Social Forum in organizing the WSF 2016. Fouzia is currently a member of the Oxfam Québec Youth Observatory and she is a project manager at the Association québécoise du commerce équitable. Among other things, she is involved in the campaign Choisir Équitable, designations program and training programs.
Served from September 30th, 2018 through December 4th, 2019
---
Avery Gottfried (BC & YT)
Avery Gottfried, a Planning Engineer at Tetra Tech EBA, has been President of the board of directors for Fair Trade Vancouver (FTV) since 2009. He has played a key role in developing the policy and governance that guide FTV's operations and organizational relationships including the development of an organizational fair trade endorsement policy to help navigate the increasing number of certification claims being used in the marketplace. Avery works as a Solid Waste Planning Engineer at the Tetra Tech EBA office in Vancouver. In his six years of experience working as a consultant in the environment industry, Avery has developed a keen sense for strategy development, operational planning, and program benchmarking to help municipalities and businesses move towards zero waste.
Served from January 16th, 2015 through February 28th, 2019
---
Ivy McKee (ON)
Ivy is currently in her third year at Carleton University, pursuing a bachelor of Public Affairs and Policy Management, with a specialization in Development and minor in French. Her interest in the fair trade movement began when she was in high school, when a paper on the topic of child labour turned into a four month, 80-page research project, with fair trade emerging as one of the best solutions to the issue. Since then, she has been volunteering with Fair Trade Barrie, Amnesty International, and become the president of Fair Trade Carleton University. Ivy is also incredibly passionate about sustainability and labour rights. She hopes to break down the myth that fair trade is always expensive and to make fair trade products the obvious choice for any consumer.
Served from August 16th, 2016 through Feburary 28th, 2019
---
Duane Nicol (MB & NU)
Duane is the Chief Administrative Officer for the City of Selkirk. He is currently the chairperson of the City of Selkirk's Fair Trade Workplace committee and is an active member of the steering committee working towards making Selkirk a Fair Trade Town. Previously, Duane was the Manager of Corporate Social Responsibility at Assiniboine Credit Union where he oversaw ACU's Fairtrade efforts, include providing Fairtrade coffee and teas in all branches and administrative offices, and participating in Fair Trade Manitoba's Fair Trade One Month Challenge. Duane has been a leading voice in Selkirk in the areas of sustainability and social justice, first as a City Councillor and now at the city's top bureaucrat. As a result of his leadership, the city has established a public transit system, incorporated environmental stewardship into its strategic plan, and is taking steps to reduce its carbon footprint.
Served from February 26th, 2017 through August 22nd, 2018
---
Loïc de Fabritus (QC)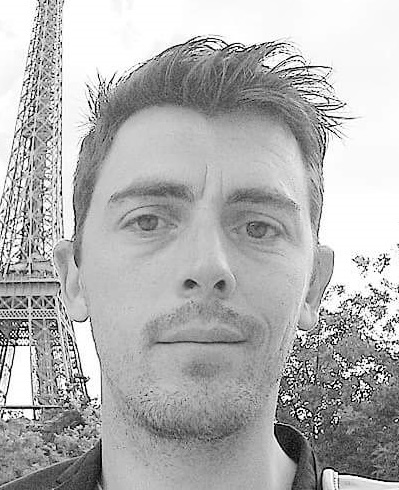 Loïc is based in Montreal, where he has been for two years. Previous to moving to Montreal, Loïc was a parliamentary adviser to a Green member of the European Parliament. Loïc studied political science and has a Masters in environmental law. For the past two years, Loïc has worked for Équiterre, an environmental NGO in Québec. Loïc is now a project manager for the Association québécoise du commerce équitable, responsible for the designations programs and the public outreach.
Served from February 26th, 2017 through May 15th, 2018
---
Mike Allan (ON)
Mike Allan is currently in his third year of study at Western University as a Loran Scholar, and is pursuing a dual degree in Mechatronic Systems Engineering (BESc) and Honours Business Administration (HBA) from the Ivey Business School. Mike began his involvement with fair trade through Engineers Without Borders in his first year of university. What started as helping out with bake sales, ended with Mike helping lead the charge making Western a Fair Trade Campus at the end of 2015. Mike is currently the Fair Trade Campus Steering Committee co-chair for Western, and is passionate about fair trade becoming more and more prevalent in the coming years across the country.
Served from February 20th, 2016 through March 1st, 2018
---
Kyra Moshtaghi Nia (MB & NU)
While completing her Bachelor's degree in Economics at the University of Manitoba, Kyra joined Engineers Without Borders (EWB).  She signed up to hand out free fair trade coffee and fell in love with the concept of fair trade.  She then started the path towards a Fair Trade Campus designation.  Although she graduated in 2013, she still maintains a relationship with the University through the Office of Sustainability and EWB. She also volunteers for the Manitoba Council for International Co-operation assisting in the coordination of Fair Trade Carrotmobs.
Served from January 10th, 2014 through March 1st, 2018
---
Maria Aman (SK)
In her time as an undergrad student at the University of Regina, Maria was involved in various social justice groups on campus. She has served on the board of her Students Union for the past three years and has always enjoyed finding ways to improve her campus. She just recently helped to get the University of Regina Students Union designated with Fair Trade Workplace status! Maria is very passionate about advocating for human rights and refugee rights issues and has been involved with World University Service of Canada (WUSC); a refugee student sponsorship organization since 2012. She has also been involved with Amnesty International in her city and campus groups, helping plan Human Rights Conferences and trainings and outreach events. She served as the Co-Fair Trade Coordinator in her Engineers Without Borders (EWB) group for three years and believes that the Fair Trade Campus designation will happen soon! She is currently serving on the board of directors at Briarpatch Magazine, a fiercely independent alternative news publication that mainly focuses on politics and culture. Maria has a B.A. in Psychology and recently completed a certificate in Sustainability. She believes it's important that we all do our fair share to help the world, and that Fair Trade is a great place to start! Maria loves to travel and is interested in the African diaspora.
Swerved February 20th, 2016 through March 1st, 2018 
---
Zack Gross (MB & NU)
Zack Gross is Fair Trade Outreach Coordinator for the Manitoba Council for International Cooperation.  He spent three terms on the CFTN Board as President and in 2015 received a Lifetime Achievement Award from Fairtrade Canada.  Zack also teaches courses at the University of Winnipeg (live) and at UBC (on-line) in International Development Studies and writes a regular Op. Ed. column for the Brandon Sun on global issues.
Served from July 16th, 2012 through February 26th, 2017
---
Kaan Williams (BC)
Kaan Williams became connected to the Fair Trade movement through work within Engineers Without Borders Canada to steward the University of British Columbia into position as Canada's first Fair Trade Campus. He subsequently became involved in Fair Trade Vancouver as a City/Campus liaison and co-founded the Canadian Fair Trade Network in 2011. His ongoing work is often focused on supporting Fair Trade Campus campaigns across the country.
Served from July 16th, 2012 through February 26th, 2017
---
Jim Grant (Atlantic Canada) 
Jim is an associate professor of employment relations in the Manning School of Business at Acadia University and I have been teaching management since 1991.  Currently, Jim teaches courses in organizational behavior, human resource management, and employment relations.  These courses cover topics such as employment law, labour relations, and critical views of organization theory, including the ethics of fair trade and cooperativism.  In addition, Jim brings more than 30 years' experience in corporate, union, cooperative, and volunteer organizations, including several of my own businesses.
Served from February 20th, 2016 through February 26th, 2017
---
Bruce Morton (ON)
Became a member of Oxfam and Fair Trade Toronto in 2002, organizing coffee demo's in Toronto grocery stores such as Loblaws, Dominion, Superstores and the St. Lawrence Market. Visited Fair Trade co-operatives Coocafé  in Costa Rica and Conacado in Dominican Republic. In 2006 Co-founded Fair Trade Barrie, which in 2009 received the YMCA Peace Medallion Award for Fair Trade advocacy.  In 2010 assisted with Barrie's qualification as a Fair Trade Town. Currently assists other communities in building Fair Trade awareness.
Served from July 16th, 2012 through May 25th, 2016.
---
Lia Walsh (ON)
Lia Walsh is the Chair of Fair Trade Ottawa Équitable, having been a member of the organization since its inception in 2011. She has volunteered with numerous organizations that focus on food security, sustainable development and social justice issues. She was an original board member of the CFTN and has been a very active member of the Fair Trade advocacy community since 2010. She participated in the successful Fair Trade Campus campaign at the University of Ottawa, when she was the president of the uOttawa chapter of Engineers Without Borders. While her professional background is largely in communications and community-building, Lia's academic background lies in Spanish Linguistics, in which she holds a graduate degree from the University of Ottawa.
Served from January 16th, 2015 through February 20th, 2016 & July 16th, 2012 through January 11th, 2013.
---
Sasha Caldera (ON)
Sasha Caldera co-founded Fair Trade Vancouver and successfully negotiated with SFU in becoming Canada's second Fair Trade Campus. In 2011, Sasha led a research team as part of the Canadian Earth Summit Coalition in reforming Canada's Federal Sustainable Development Strategy (FSDS). That following year, he attended the United Nations Conference on Sustainable Development (Rio+20) in Brazil in hopes of expanding sustainable procurement within the Government of Canada. Sasha completed his MA in Intercultural and International Communication at Royal Roads University, where he investigated Fair Trade handicraft and cotton cooperatives in India. Sasha was based in rural Uganda with EWB Canada as part of the USAID-LEAD project and today he leads EWB's national advocacy campaign mobilization in Toronto, Canada.
Served from January 11th, 2013 through February 20th, 2016.
---
Krista Pineau (QC)
Since an energetic and powerful introduction to Engineers without Borders (EWB) in 2011, Krista has taken a profound interest in the fair trade community. Her involvement in fair trade with EWB evolved from working in youth engagement when she co-organized a youth conference based on Fairtrade products and trade in 2012.  This led her to working with the staff and students at Simon Fraser University on the designation of a Fair trade campus and she has now brought this passion and experience to Laval University to build momentum on the same designation. By completing her bachelor degree in Economics and Politics in French in Quebec City, Krista is now bilingual and has created many contacts in different Quebec fair trade organizations.
Served from January 10th, 2014 through January 7th, 2016
---
James Wattam (SK)
James Wattam is a fourth year Environmental Engineering Student at the University of Saskatchewan and has been involved with the USask Engineers Without Borders Chapter since his first full week of school. James has also been involved with Fair Trade Saskatoon since 2011 and has focused almost exclusively on the Fair Trade Campus Campaign. He is planning on graduating later this year and is excited to commit to working on fair trade past graduation by working with the CFTN.
Served from January 10th, 2014  through September 23rd, 2014
---
Kelly James (AB)
Kelly James is in the last year of her development studies and economics degree at the University of Calgary. Kelly has spent the past two years promoting Fair Trade on campus and has become known by fellow students and friends as the University's "Fair Trade Girl". Currently spending the summer living and working in Mbarara, Uganda, Kelly has the pleasure of indulging in vast amounts of Fair Trade tea, and then exploring the farms where it comes from. Kelly is excited to return home in the fall and continue leading the University of Calgary's bid to become a Fair Trade campus.
Served from July 16th 2012 through May 27th, 2014 (Step down due to relocation to Europe)
---
Nadia Berger (ON)
Nadia's interest in fair trade stems from her conviction that we all deserve a life of opportunity, with the right to education, good health, and a living wage. As a Co-Founder and Co-Executive Director of Fair Trade Toronto, Nadia now focuses her work on vendor relations. She has a strong interest in international development and bringing fairness to the disparity found in our world today. Her first introduction to international development occurred with volunteer work and eventually a placement in Africa with Engineers Without Borders. When not discovering new fair trade coffees and chocolates (her favorite!), Nadia works in the healthcare industry applying engineering principles to improve the efficiency and efficacy of the system.
Served from July 16th, 2012 through January 16th, 2015
---
Nancy Allan (SK)
Nancy Allan is a founding member of the North Saskatchewan Fair Trade Network, a Saskatoon-based coalition of activists, students and academics. She was introduced to fair trade in Bolivia in the mid-1980s when she met the knitters of La Imilla who created their own organization to escape doing piece-work. She was active in an Oxfam initiative to introduce fair trade to the University of Saskatchewan, a work still in progress. She did an MA in sociology, studying the relationship between fair trade and retail co-operatives, was named a fair trade pioneer by Transfair Canada (now Fairtrade Canada) and a female food hero by Oxfam.
Served from July 16th, 2012 through January 16th, 2015
---
Shirley Fagnen (QC)
Shirley Fagnen is an environmental engineer. She is a member of Engineers Without Borders Canada (VP communications in the Montreal professional chapter of EWB Canada), and she joined the Board of the Association Québecoise du Commerce Équitable this year to help communication between agencies. Following this idea, the Association offers that Shirley joins the board of the CFTN to represent the Quebec association and provide a connection between the network and the activities across Canada and Quebec.
Served from January 11th, 2013 through January 10th, 2014